A Word From Our Customers
Wow! The team is super helpful. They helped us identify the manufacturer of equipment that we have at our church.

When we realized we could not get OEM parts they explained what we needed to do to take the broken item off and shipped out a replacement part quickly and at a great price.
Garrick Weaver
Glen Mills, PA
Shout out to Stephen Wilhite … I was in the market for playground equipment but didn't think I was getting the best bang for my buck.

I will say Stephen was a breath of fresh air! No pressure and no problem. I love what I saw and bought all I could. Our daycare is so excited you can't keep them off of it!

Kerry Matthews
Valued Customer
Brandon Woods and Caleb Smith, were awesome!!!!
These two young men came to our facility with great personalities and amazing attitudes in this chaotic time we are in. They were able to work out a deal with great financial options for us. We will definitely be reach out in the future for further purchasing.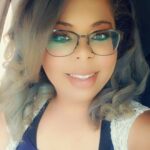 Jacquelyn Fears
Goodlettsville, TN